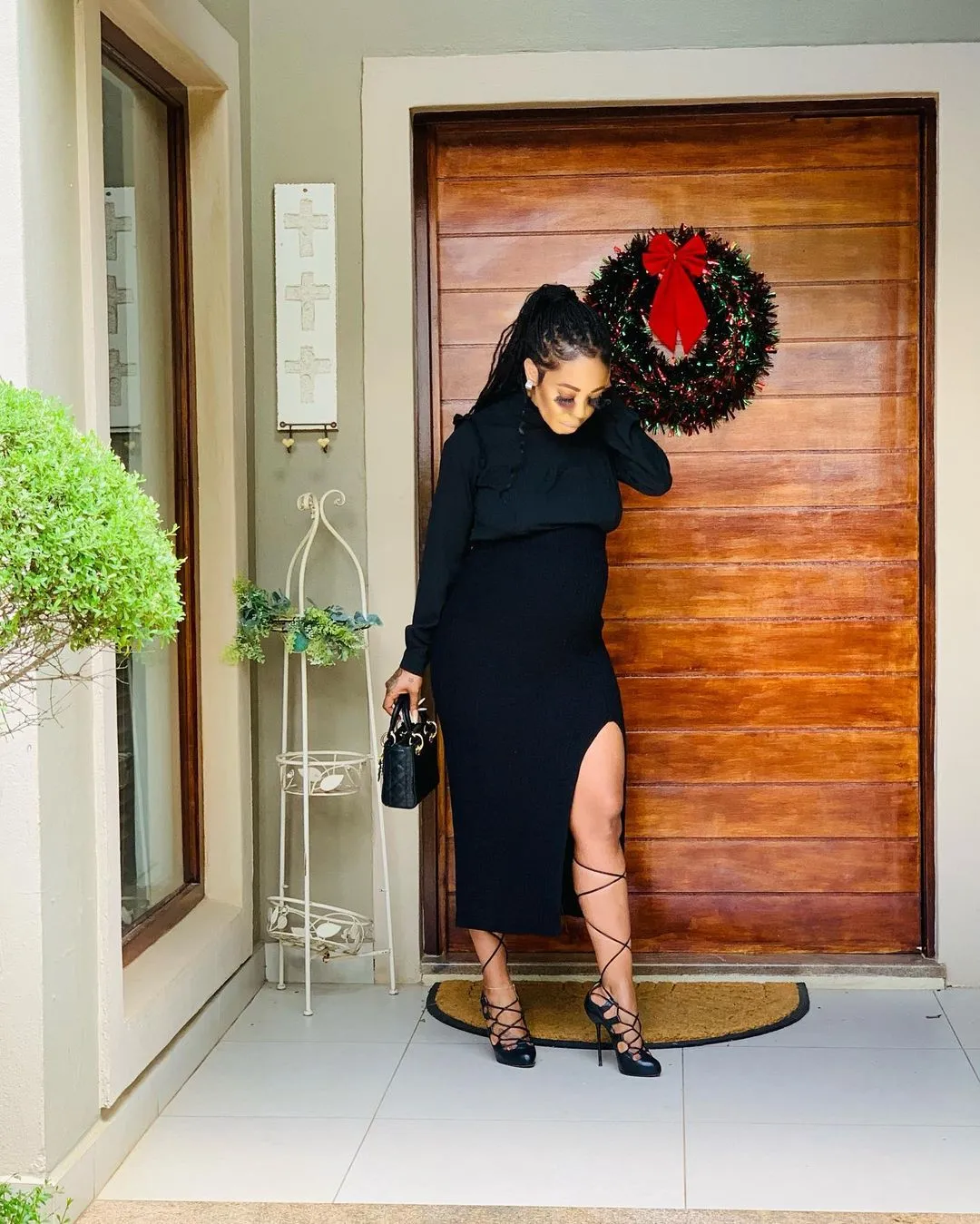 Kelly Khumalo has been consistent with serving stunning pregnancy snaps of herself. The singer announced her pregnancy in December 2022 with a photo of herself performing at a show. The father of the baby is yet to be officially confirmed but it is rumored to be the former Kaizer Chiefs midfielder Mthokozisi Vincent Yende.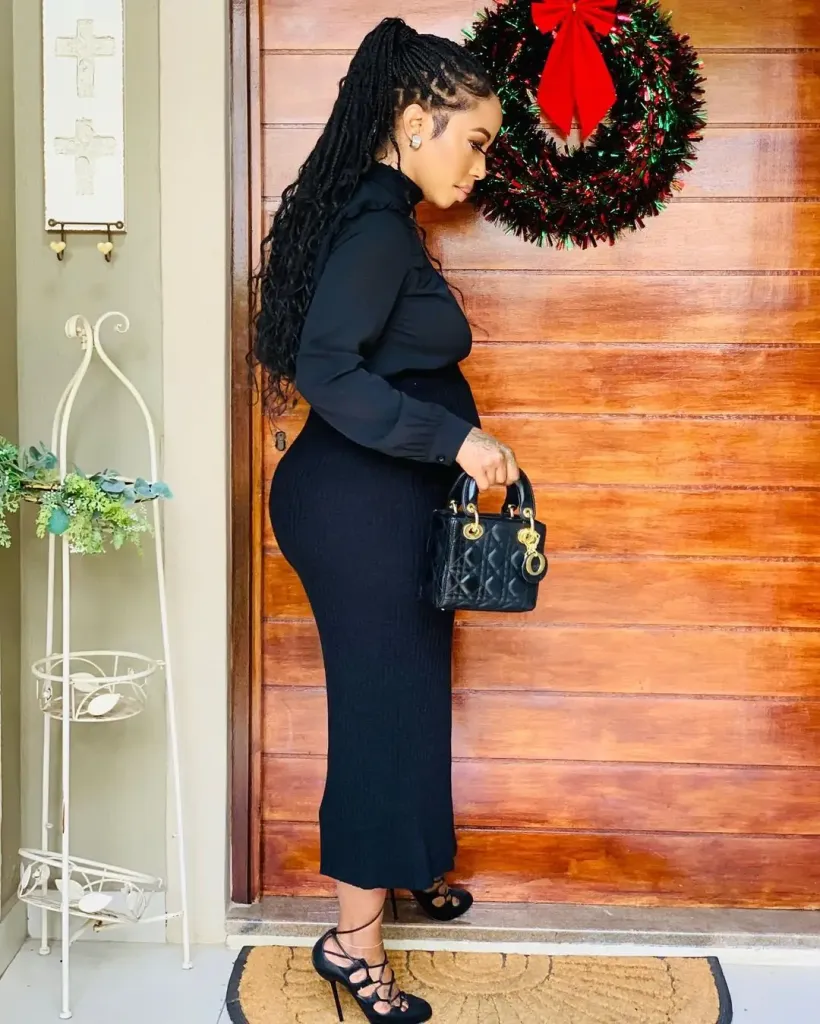 "She has been dating her footballer for some time now. But I don't know If they are still seeing each other because we have not spoken for a while because she has been very moody. Our friendship has been on and off but I know we will be okay soon.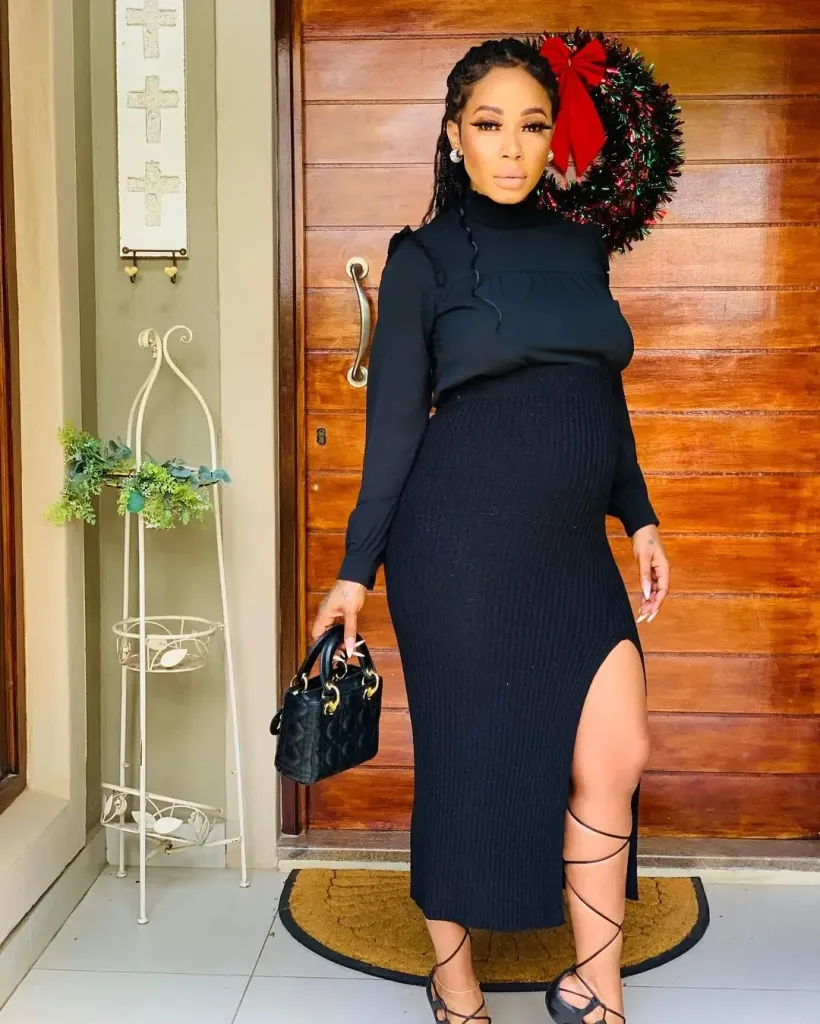 Well, as soon as she gives birth, I know things will be okay. Every day she is wearing stunning and beautiful outfits and she is slaying and showing off her baby bump. Her fans comment and she is not even shy to dress and look gorgeous.
Kelly isn't shy about showing off her baby bump, and it has fans gushing over her. She posted her pics wearing a black outfit and she said she is always on the move we must Admit being Preggos looks good on Kelly Khumalo.