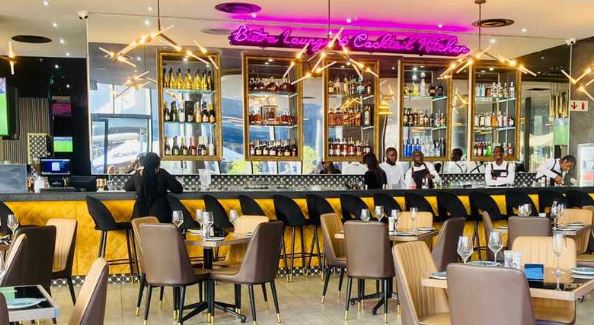 One of the main features of being a food writer can be frequenting fine-dining restaurants.
By this, I mean eating out at expensive, trendy, or fancy places.
But is this a good use of your money and time? Below is what I want to explore.
There are many fine-dining restaurants in Durban, but today I would like to focus on these new and trendy restaurants I recently visited.
When going out to a restaurant, there are three things that I highly value: the atmosphere, the service, and the food.
There needs to be a good balance between these three things, and only then does it become an establishment I would frequent regularly.
1. Kali restaurant
When I saw that Kali restaurant is run by Kamisha Naidoo and Pashi Reddy, I quickly opened my notebook and put it down as one of the first restaurants I had to check out this year. I know the two never disappoint. Whatever they touch turns to deliciousness.
We have seen the couple creating amazing dishes on one of the yummiest local cooking shows, My Kitchen Rules South Africa, and heading all the way to the finals of Season 2 of the show. In 2019, they launched a range of premium spice blends called Lady Tiffin Spice Emporium.
At the launch, we were treated to an evening of fine dining where the couple prepared a four-course meal using their spices, and that's when I got a first-time glimpse of their delicious food. Last year, the couple opened the trendy fusion tapas restaurant Kali.
Their menu features a diverse range of cuisines, blending traditional dishes with modern twists to create a truly unforgettable taste journey. Whether you're in the mood for spicy Indian cuisine, savoury Mediterranean flavours, or a touch of Asian fusion, the restaurant has something to tantalise your taste buds.
The first sign that this was a very different restaurant in the uMhlanga Village area came when I paid attention to the menu. It was big – possibly too big.
I visited the restaurant in January on a warm and chilled Wednesday afternoon. My friend and I opted for the outside seating, so as to get fresh air and just watch the uMhlanga passers-by.
On arrival, we ordered cocktails and starters. For starters, I had their freshly shucked oysters served with a trio of relishes, while my friend had deep-fried prawn-filled croquettes served with garlic and lemon hollandaise.

source : fakazanews.com