It looks like Don Toliver's upcoming album, Lovesick may arrive in the near future. Today (February 11), the Houston-native singer took to Instagram to drop some hints.
In his Instagram story, the "Do It Right" singer is seen holding a whiteboard reading "Lovesick" at the top. It appears a potential tracklist was smudged out using Instagram effects.
In the next section of the story was a black screen, with text reading "The Month of Love is what they say."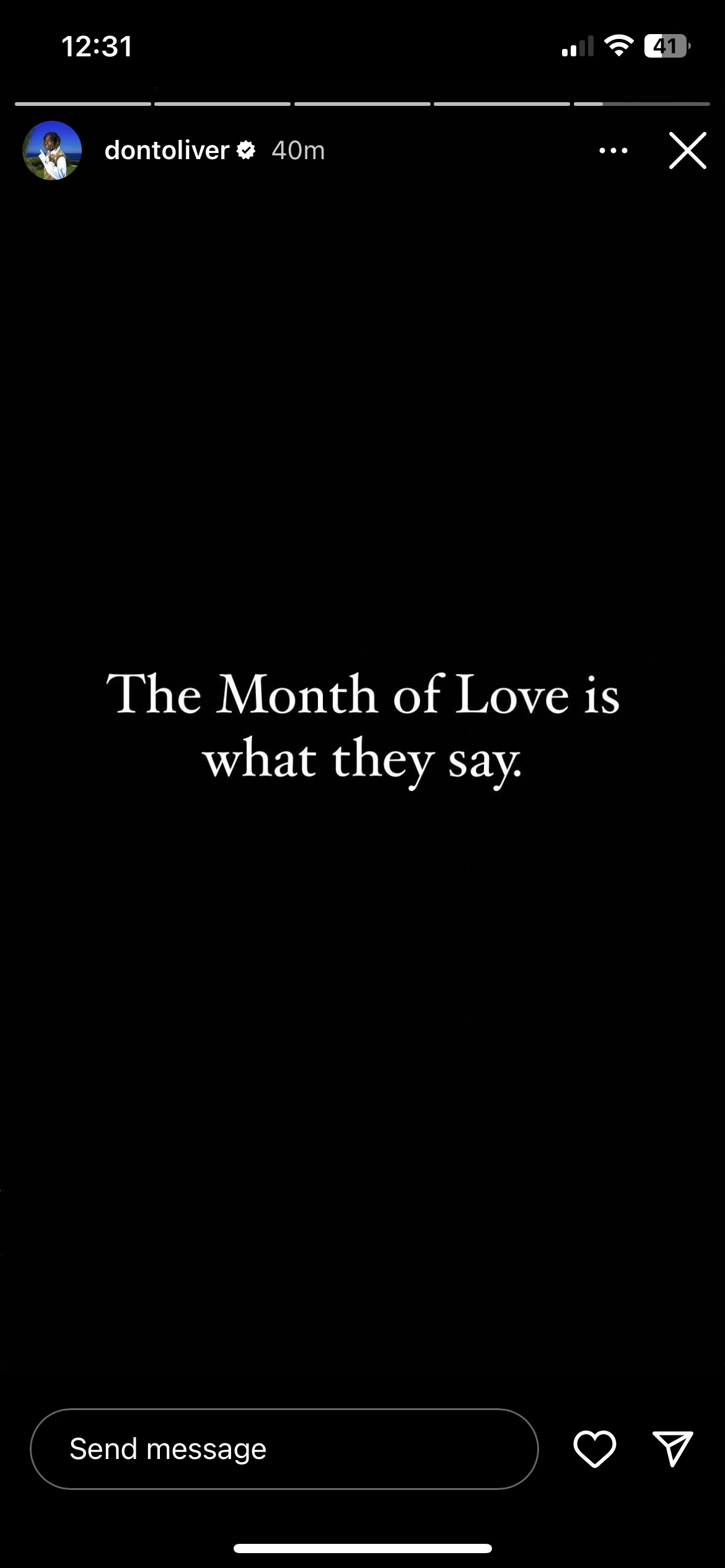 While it's not clear what "the month of love" is, it's safe to assume Toliver is referring to February, especially as we are just days away from Valentine's Day. Toliver has also cleared his entire Instagram, which, in this day and age, signifies that a new musical era is imminent.
We don't know a whole lot about Lovesick, however, in a December interview with Clash, Toliver revealed that his upcoming third album will follow a cohesive, sequential narrative.
"On this particular album, I really locked in on the actual story and the theme of the album and basically the tracklist is going in sequence, in motion of the actual story, of what it will be," he said.
Don Toliver is a Warner Music artist. Uproxx is an independent subsidiary of Warner Music Group.