This is your path to a career in data analytics. In this GOOGLE DATA ANALYTICS PROFESSIONAL CERTIFICATE program, you'll learn in-demand skills that will have you job-ready in less than 6 months. No degree or experience required.
About Google Data Analytics Professional Certificate:
Prepare for a new career in the high-growth field of data analytics, no experience or degree required. Get professional training designed by Google and have the opportunity to connect with top employers. There are 337,400 U.S. job openings in data analytics with a $67,900 average entry-level salary.¹
Data analytics is the collection, transformation, and organization of data in order to draw conclusions, make predictions, and drive informed decision making.
Over 8 courses, gain in-demand skills that prepare you for an entry-level job. You'll learn from Google employees whose foundations in data analytics served as launchpads for their own careers. At under 10 hours per week, you can complete the certificate in less than 6 months.
You'll prepare yourself for jobs that include junior or associate data analyst, database administrator, and more. Upon completion of the certificate, you can directly apply for jobs with Google and over 130 U.S. employers, including Walmart, Best Buy, Astreya.
82% of Google Career Certificate graduates report a positive career outcome like a new job, promotion, or raise within 6 months.²
Check out all Google Career Certificates here.
¹Burning Glass: Labor Insight (Last 12 Months: Feb. 1, 2020 – Jan. 31, 2021)
²Coursera Learner Outcome Survey, all time for Google IT Support Certificate. Data is collected via on-platform surveys or email and is cumulative from Jan 2018 – Jan 2021.
Applied Learning Project
This program includes over 180 hours of instruction and hundreds of practice-based assessments, which will help you simulate real-world data analytics scenarios that are critical for success in the workplace. The content is highly interactive and exclusively developed by Google employees with decades of experience in data analytics. Through a mix of videos, assessments, and hands-on labs, you'll get introduced to analysis tools and platforms and key analytical skills required for an entry-level job.
Skills you'll gain will include: Data cleaning, problem solving, critical thinking, data ethics, and data visualization
Platforms and tools you will learn include: Presentations, Spreadsheets, SQL, Tableau and R Programming
In addition to expert training and hands-on projects, you'll complete a case study that you can share with potential employers to showcase your new skill set. Learn concrete skills that top employers are hiring for right now. Shareable Certificate Earn a Certificate upon completion100% online courses Start instantly and learn at your own schedule. Flexible Schedule Set and maintain flexible deadlines.
new skill set. Learn concrete skills that top employers are hiring for right now.Shareable CertificateEarn a Certificate upon completion100% online coursesStart instantly and learn at your own schedule.Flexible ScheduleSet and maintain flexible deadlines.Beginner Level
No degree or prior experience requiredApproximately 6 months to completeSuggested pace of 10 hours/weekEnglishSubtitles: English
Testimonials: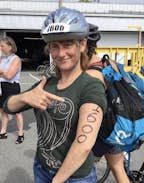 For anyone starting out as a data analyst, this is a great introduction and is very inspiring. The content was well paced and was accessible.— Rachel L.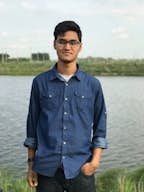 The instructor was very articulate and the content is very feature rich. I also like the idea of answering open ended questions about data.— Fazle R.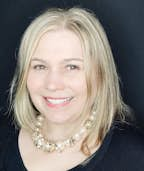 Good mix of video lessons, practice quizzes, and projects with Kaggle and Qwiklabs.— Krista B.
What is a Professional Certificate?
Build the Skills to Get Job Ready
Whether you're looking to start a new career, or change your current one, Professional Certificates on Coursera help you become job ready. Learn at your own pace, whenever and wherever it's most convenient for you. Enroll today and explore a new career path with a 7 day free trial. You can pause your learning or end your subscription at any time.
Hands-On Projects
Apply your skills with hands-on projects and build a portfolio that showcases your job readiness to potential employers. You'll need to successfully finish the project(s) to earn your Certificate.
Earn a Career Credential
When you complete all of the courses in the program, you'll earn a Certificate to share with your professional network as well as unlock access to career support resources to help you kickstart your new career. Many Professional Certificates have hiring partners that recognize the Professional Certificate credential and others can help prepare you for a certification exam. You can find more information on individual Professional Certificate pages where it applies.
Why Data Analytics is Important?
Data analysis is an internal arrangement done through presenting numbers and figures to management. With data analytics the organizations will be able to make decisions on customer trends, behavior prediction, increasing the business profits, and drive effective decision-making.
Once the organizations adopt data analytics they can analyze the causes of particular events based on the data, understand the objective and directives for the business, and they can have technical insights of the business using an easy-to-understand language. Here are five reasons why businesses should adopt the data analysis method and technology.
Better Targeting
Using Data Analytics, organizations can determine what forms of advertising reach their customers effectively and make an impact on them. Data enables the organizations to understand what methods of advertising their product have the biggest impact on the target audience and at what scale the organization could adopt such advertising.
Bounce Rates
The data that concerns any online business is the bounce rate of their website. Lower bounce rates indicate that customers interested in the business are genuine and they wish to learn more about its offerings. On the other hand, higher bounce rates are a clear signal that something is a miss. It means that either Google or any other search engines are not identifying the business website for its relevance.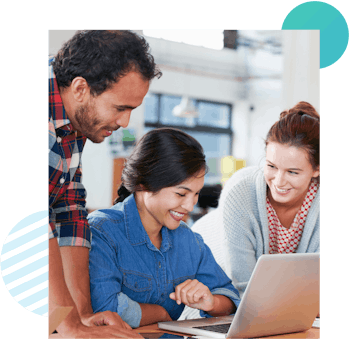 Beginner Level
No degree or prior experience required
Approximately 6 months to complete
Suggested pace of 10 hours/week
English Subtitles: English
Also checkout: https://www.Lovablevibes.com/business-part-time-fee-scholarships-for-international-students/
FORMULA 1 ANNOUNCES SCHOLARSHIP, APPRENTICESHIP, AND INTERN PLACEMENTS FOR UNDERREPRESENTED GROUPS | Youth Opportunities Hub
CLICK HERE to Join Youth Opportunities Hub WhatsApp Group (If you are already in one of our WhatsApp groups, then there is no need to join)
PAY ATTENTION: Join Lovablevibes.com Telegram Channel! Never miss important updates!
Please follow Youth Opportunities Hub on: Twitter | Facebook