The Grammys: They sure are long! Shout out to my fellow East Coasters who watched the 2023 Grammys until midnight yesterday and got 45 quality minutes of sleep before getting ready for work this morning.
Within all the length of last night's show, a lot of things happened. Some awards went to their expected recipients, others went to nominees viewers probably forgot were even up for consideration. Some artists put on spectacular performances, others were certainly at least on stage performing music. Some people got their flowers, others would have settled for just a glimpse of a dried-out petal.
With the dust settling now, all of these events can be generally placed into three categories: winners, losers, and surprises. In fact, the highlights of these goings-on have been categorized thusly… by me… below.
Winner: Beyoncé
Beyoncé took a slight L when she got stuck in traffic and consequently showed up late to the Grammys. That was profoundly overshadowed, though, by one of the biggest moments of Bey's career: Renaissance won the Grammy for Best Dance/Electronic Music Album. In a vacuum, that's kind of neat, but zoom out: That Grammy was the 32nd of Beyoncé's career, which is the new all-time Grammy record. The ever-composed Beyoncé was clearly emotional while accepting the award, which goes to show how major the win was not just in music history, but to her personally.
Surprise: Bonnie Raitt/Samara Joy
Beyoncé's big win wasn't a shock. You know what was, though? Half of the Grammys in the "big four" categories.
The Best New Artist field was strong and the winner ended up being Samara Joy, a jazz singer who's a relative unknown when compared to competitors like Anitta, Latto, and Wet Leg.
Then came Song Of The Year.
Up for consideration were songs by Adele, Beyoncé, Bonnie Raitt, DJ Khaled, Gayle, Harry Styles, Kendrick Lamar, Lizzo, Steve Lacy, and Taylor Swift. Looking at that list, clearly, there's one artist that stands out, and not favorably in terms of contemporary acclaim and pop culture relevance: Raitt. Just like that, though, "Just Like That" won.
Raitt is a legend and a Rock And Roll Hall Of Fame inductee, but even she was left scratching her head: When her name was called, she gave an open-mouthed look around the room like she just won $100K on a gas station scratcher. That was a fair reaction: "Just Like That" currently has under half a million streams on Spotify. Last year, around 9.5 million people watched the Grammys. So, if those numbers remain similar for this year's broadcast, that means about 20 times as many people watched "Just Like That" win the award than had actually heard the song before (and that's being generous by assuming every Spotify listener has only played the song one time).
The Grammys aren't supposed to be a popularity contest, but cultural relevance should have been a bigger consideration here.
Loser: In Memoriam segment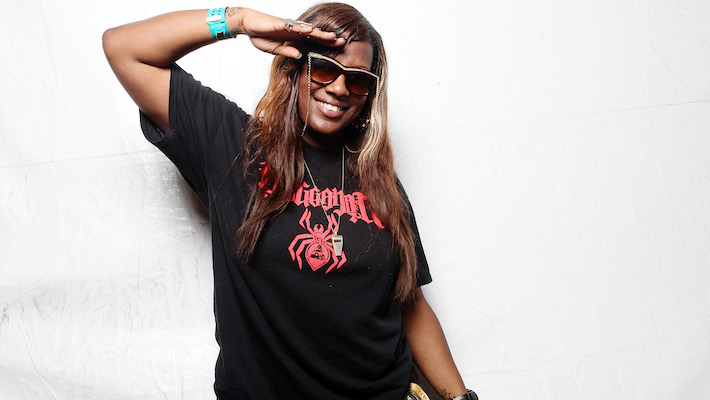 Every year, the Recording Academy honors esteemed deceased musicians with its In Memoriam portion of the show. Also every year, they find a way to piss people off. Fans were quick to notice that artists like Gangsta Boo and Aaron Carter weren't mentioned during the broadcast, which rubbed some viewers the wrong way.
To the Recording Academy's credit, in a post shared ahead of the show, they shared an In Memoriam list featuring more names than made it onto the broadcast, noting that "some" of them would be included in the video tribute. Carter was on that list, but not the broadcast. They also note that the people on the list all died between January 1, 2022 and December 6, 2022; Boo died on January 1, 2023.
So, the Recording Academy technically has some plausible deniability here, but maybe policies that exclude people who should obviously be named could use some reconsidering.
Winner: Wet Leg
Previously, leg was dry. At the Grammys, though, leg was wet: Emerging rock favorites Wet Leg was up for five awards and they took home two of them: Best Alternative Music Performance for "Chaise Longue" and Best Alternative Music Album for Wet Leg.
Winner: Harry Styles, studio musician
Harry was one of the evening's most-nominated artist with seven total nods. He ended the night with a strong winning percentage, too, taking home three awards, most notably picking up Album Of The Year for Harry's House. That said…
Loser: Harry Styles, live performer
…boy was his performance during the show dull and weird.
He started his rendition of "As It Was" with some backing dancers, all spinning slowly on a rotating platform, like the song's music video. It was an extremely low-energy environment for a minute or so, all while the relentlessly upbeat song charged on in defiant tonal contrast. It looked as though Styles and company had the stage set up to perform an Adele ballad before switching to "As It Was" seconds before going on. Things didn't really improve after the intro, either. Styles' current tour has obviously gone well, as the banner he has hanging in Madison Square Garden indicates, but the watermelon sugar high appears to have worn off since his last arena show.
Winner: Viola Davis
Congratulations are in order for Viola Davis: She e-got her EGOT! She's now one of only 18 people to ever do it and it's thanks in part to last night's win in the Best Audio Book, Narration, And Storytelling Recording category, for her Finding Me memoir.
Winner: Kendrick Lamar
Beyoncé was the evening's leading nominee with nine total nods, but Lamar was right behind her with eight of his own. Despite getting shut out of the main categories, Lamar did well in the hip-hop categories, winning in Best Rap Performance ("The Heart Part 5"), Best Rap Song ("The Heart Part 5"), and Best Rap Album (Mr. Morale & The Big Steppers). Furthermore, he did it all while dressed like Goodwill Kid, M.A.A.D. City.
why Kendrick dressed like mall security?

— One Punch-In Man (@CineMasai_) February 6, 2023
Surprise: Muni Long
In the Best R&B Song category, Beyoncé came out on top with "Cuff It." Another Renaissance track, "Virgo's Groove," was up for Best R&B Performance, and while that may have felt like an obvious pick there, Muni Long actually pulled off the upset with "Hrs & Hrs."
That's not to say, of course, that Long's win (her first Grammy victory) is inexcusable. "Hrs & Hrs" is an accomplished track, as it was only the second song by an independent artist to top the Billboard Hot R&B Songs chart, it's certified platinum, and it achieved a No. 16 peak on the Hot 100. Beating Beyoncé for a Grammy is a tall mountain to scale, so congrats to Long!
Winner: 50th Anniversary Of Hip-Hop Tribute Performance
The Recording Academy put a major focus on honoring hip-hop in 2023, since this year marks the half-century anniversary of the genre's inception. They went all out with a gargantuan 10-minute performance that spanned eras, featuring stage time from Grandmaster Flash, Rakim, RUN-DMC, Salt-N-Pepa, Future, GloRilla, Lil Baby, Busta Rhymes, De La Soul, Missy Elliott, Method Man, Nelly, and Too Short, among others. If you're looking for a hip-hop history lesson, the setlist is a terrific starting point.
Surprise: Brandi Carlile
To her name, Brandi Carlile has racked up 24 Grammy nominations in her lifetime. She's usually firmly in the Americana and country categories, but this year, she earned her first rock nominations. She actually dominated on that front, with "Broken Horses" winning Best Rock Song and Best Rock Performance. While on the surface, Carlile getting rock Grammys might read as off, she performed the track during the broadcast and it was very clearly a rock song, and a pretty good one, too.
Loser: "God Did"
Last night, a lot of songs did, but "God Did" was not among them. The DJ Khaled, Rick Ross, Lil Wayne, Jay-Z, John Legend, and Fridayy song was nominated for Song Of The Year, Best Rap Performance, and Best Rap Song. It won none of those awards.
Then, Khaled and company had to close the show with a performance of the song, which featured Khaled spouting his classic substance-free motivational nuggets. His loud claims of "we the best" or whatever while actual musicians were performing around him fell especially flat, since the Recording Academy just finished declaring on national television that he is in fact not the best.
Loser: Benny Blanco
Benny Blanco wore that to the 2023 Grammy Awards.
Find the full list of this year's Grammy nominees and winners here.