Nigerian singer, Paul Okoye, also known as Rudeboy, has taken to social media to bemoan the prevailing scarcity of naira notes in Nigeria.
The singer, in a post shared on his Instastories, claimed that he had to pay as much as N70,000 to get N40,000 on Thursday, February 16.
He said he needed to pay for a service at an embassy where they only accepted cash, so he had no choice but to pay the exorbitant amount.
He wrote,
"Omoh !!!
I buy money today!!
Just because I have to pay for a certain visa fee in an embassy, and it has to be paid in cash do
Joke apart
I Bought 40k with 70k
Aahhhh!!!!!
Naija breaking new records."
See below,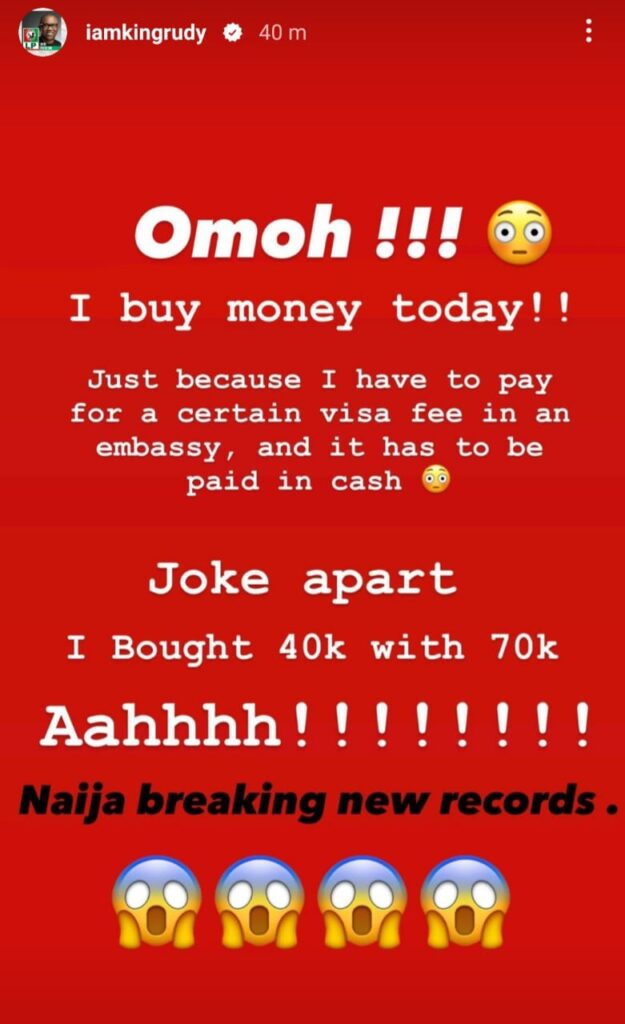 A while back, Paul tackled the Nigerian Senate for calling for the extension of the deadline of the swapping of the redesigned Naira notes.
The Senate recently called for the extension of the deadline for the swapping of the Naira notes to June 2023 for fear of the scarcity of the newly redesigned notes to common Nigerians.
Taking to his Instagram story, Paul accused the lawmakers of speaking up only because this particular policy affects them and the election
According to him, the lawmakers didn't speak when the masses were hungry during the pandemic and palliatives because they were not affected.