NLE Choppa is clearing the air on recent rumors.
According to TMZ, Choppa's latest single, "Mo Up Front," was supposed to play in a commercial accompanying Powerade's "What 50% More Means" campaign, which heavily featured Ja Morant and the Memphis Grizzlies. The commercials was reportedly set to air during the NCAA March Madness.
However, the commercial was reportedly pulled after Morant shared a video of him waving a gun on Instagram live.
Despite the whole ordeal, TMZ is reporting that he and Morant still maintain a close relationship. Today (March 18), Choppa took to his Instagram story to address previous reports that he had lost the deal with Powerade.
According to the Memphis rapper, the commercial was, in fact, not pulled, but actually redone.
"Ja ain't block a blessing," Choppa said, "what's meant to shine will shine. The commercial was recreated and is live now."
He continued, offering words of support for Morant.
"He's all good and is still learning," he said, "he'll come back better than before."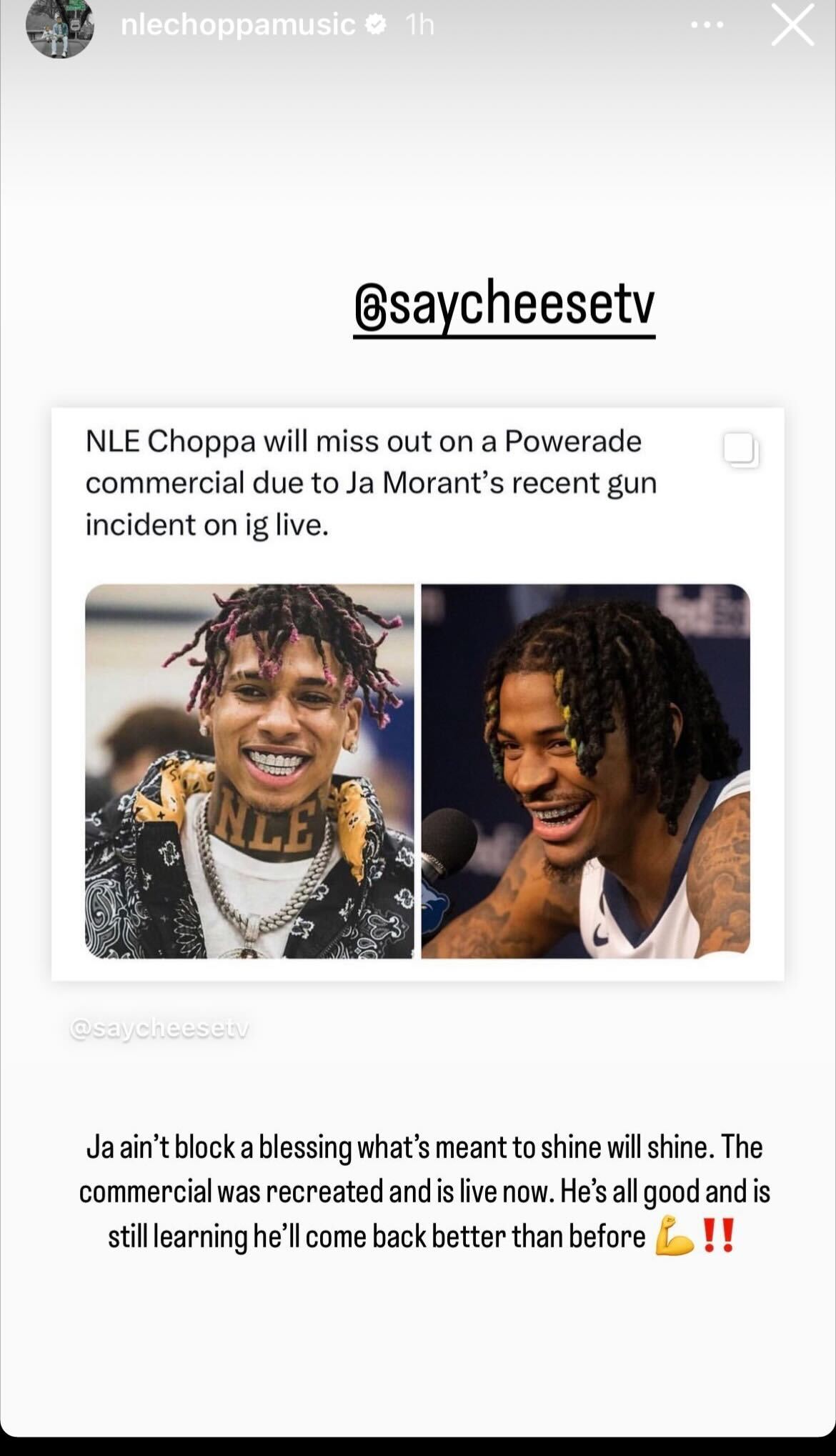 Next month, Choppa will release his much-anticipated album, Cottonwood 2, which will feature "Mo Up Front," "Champions," and the Rose Royce-sampling "Do It Again."
Cottonwood 2 is out 4/14 via Warner Records. Find more information here.
NLE Choppa is a Warner Music artist. Uproxx is an independent subsidiary of Warner Music Group.