You probably know at least one person who wasn't allowed to watch The Simpsons. It was too vulgar, or too dismissive of religion, or, in the case of residents of Hong Kong, too many references to labor camps.
CNN reports that a Simpsons episode that includes a line about "forced labor camps" in China has been removed from Disney+ in Hong Kong. In the season 34 (!) episode, "One Angry Lisa," Marge gets really into Peloton, excuse me, Pedalon, and begins to have a one-sided emotional affair with one of the instructors. He offers her a private ride "on" the Great Wall of China. "Behold the wonders of China," the instructor says. "Bitcoin mines, forced labor camps where children make smartphones, and romance."
CNN has confirmed that the episode — which first aired in October — is unavailable on the Hong Kong version of Disney+. The episode, however, is available to watch in the United States on Hulu, another Disney platform. The removal comes after the rollout of a controversial national security law in Hong Kong in 2020, which bans "sedition, secession, and subversion" against Beijing. It also enables Chinese national security agencies to operate in the city. Disney declined to comment, while the Hong Kong government did not respond to a request for comment.
Here's the scene: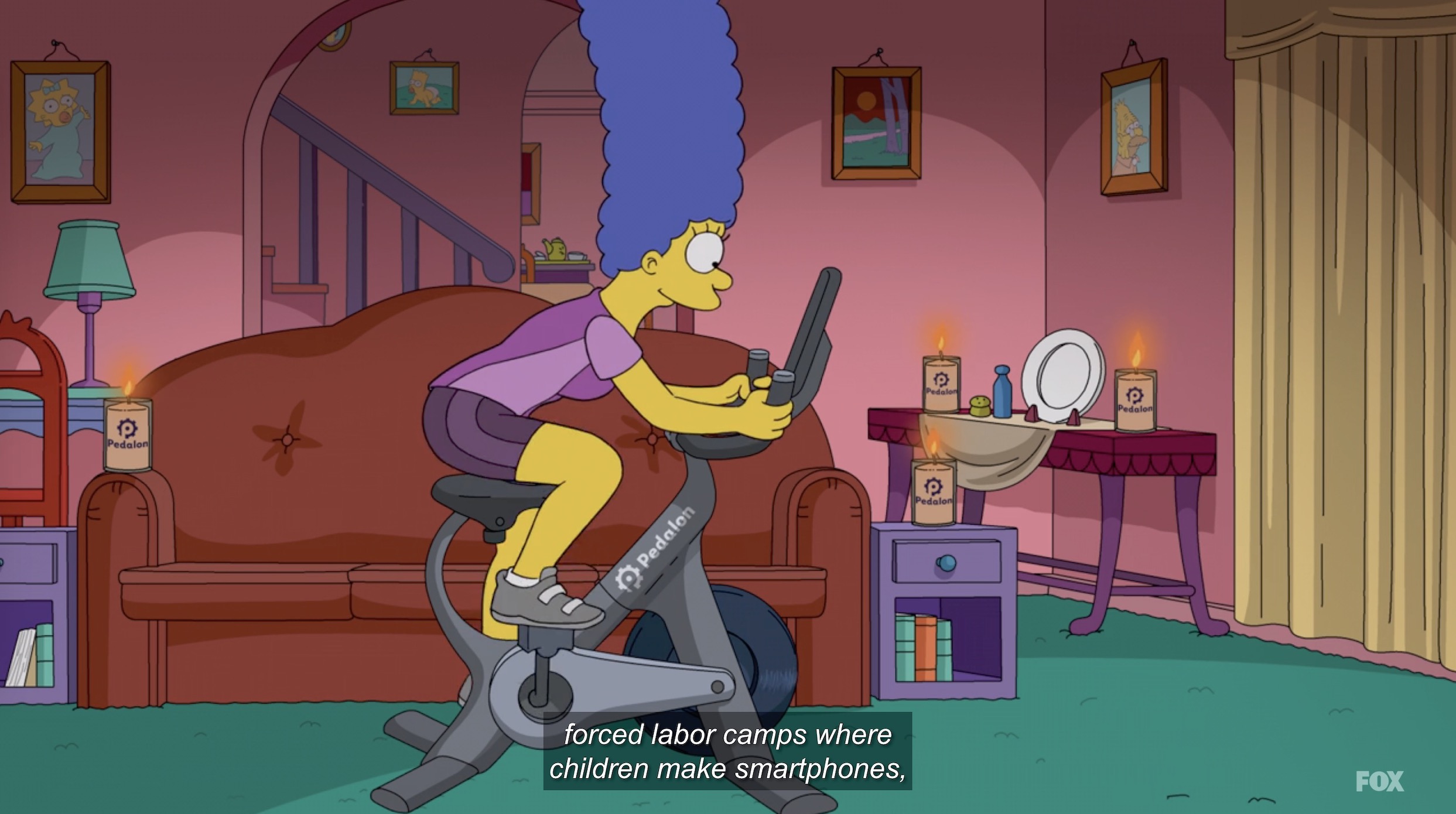 This is not even in the top 10 of Simpsons controversies. It's below President George H.W. Bush's "a lot more like The Waltons and a lot less like The Simpsons" speech and that time Bart wore a "down with homework" shirt. Thousands died in the Great Homework Revolt of 1996. Damn shame.
(Via CNN)